My child has lost her freaking mind. I swear she stumbled upon a meth lab on the way to recess. She is zooming through the house like Speedy effing Gonzalez.
Here she is showing me the contraband Now & Later she snuck into her room
at bedtime.
I don't know how she got it past me. I think she called in Jack Bauer and CTU for a rogue candy smuggling operation. Damn it, Chloe.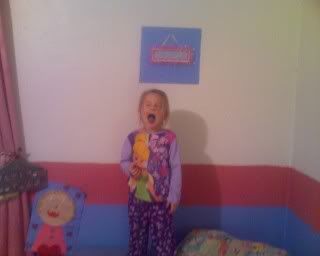 And here is the Tasmanian Devil jumping on her bed. Jesus, Mary, Joseph, the three wisemen, the sheep, the gold, the frankincense, the myrhh, and the star of Bethlehem.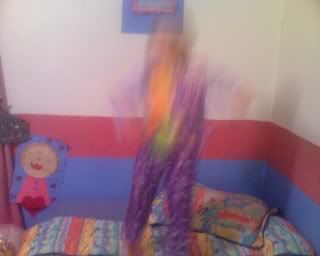 She's lucky she's cute or I would have put her in a basket and left her at an orphanage a long time ago.